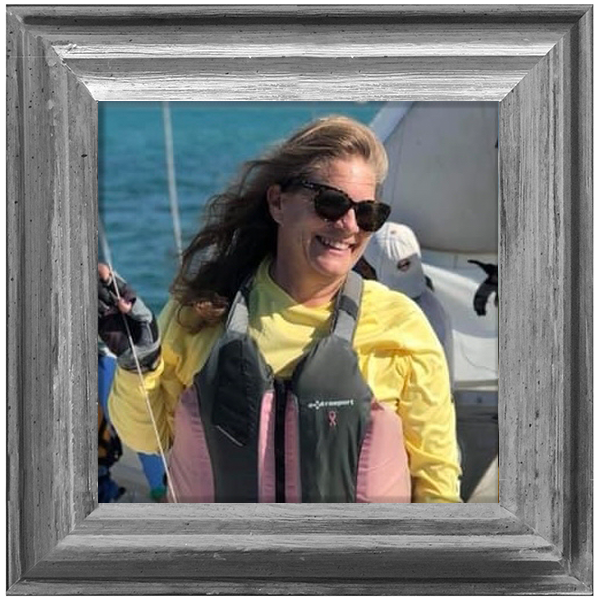 Louise Bienvenu
Welcome Aboard / Maiden Voyage
Louise Bienvenu lives in New Orleans, and is lucky enough to be able to sail year round on the waters of Lake Pontchartrain. Louise was a latecomer to sailboat racing, crewing in her first regatta at age 28. She caught the sailing bug, and soon bought a J22 LOLA. Louise regularly races J22s, J80s, Vipers, and in PHRF.

Louise is the skipper of TEAM NEW ORLEANS, a women's match racing team that has sailed in regional/national/international events. She has won the GYA Women's PHRF Championship.
Louise founded the Lake Pontchartrain Women's Sailing Association in 2003 and served as its first Commodore.

In March 2020, Louise created the Single/Double Handed Sailing Association, racing with staggered starts every Sunday during the first year of the Pandemic (nicknamed Lulu's Outlaw Sailing Club, as no "club racing" was allowed during shutdown.) In recognition of Louise's leadership, the Corinthian Sailing Association honored her as 2020 Sportswoman of the Year.

Louise is also a cruiser. In Summer 2021, Louise crewed with Guenevere Rae on her Cal29, double-handed, to the Florida Keys from New Orleans.

Her professional position is as Co-Executive Director of Frontline Legal Services, a nonprofit providing social and professional services to people living with HIV in Louisiana.
Sessions Featuring Louise