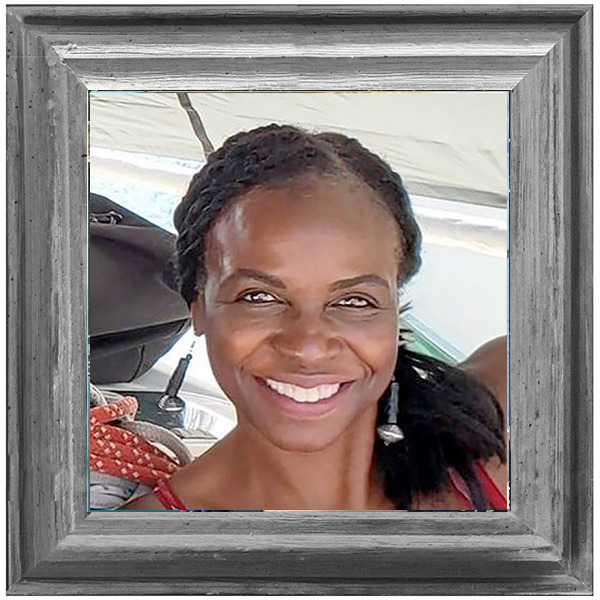 A native Chicagoan, Chiaka began sailing in 2012 and quickly developed a passion for the sport. In 2013, she bought a 26' Hunter sailboat, and took interest in elevating women in the sport. She recruited and developed an all-women's race team of novice sailors who raced together over four years. Three of the five women are now skippers of their own sailing vessels. Chiaka is now the owner of a Beneteau Oceanis 300.
Chiaka continues her passion for developing women in the sport of sailing and serves as chair of the Women on the Water Committee for the Jackson Park Yacht Club and Chief Organizer for the Community Sail program. As a member of the Jackson Park Yacht Club, Chiaka also has served on the Race Committee and was Membership Secretary for five years.
Over eight years she has competed in over 150 local, off-shore and international races as crew and as captain of her own race team. All located in Lake Michigan, the races include the Tri-State Regattas, Beer Cans, and many local area distance races. Internationally, she has competed as crew aboard the 44' Sea Dame in the 2016 Conch Republic Cup Regatta — Key West to Cuba. Chiaka currently races aboard Mise En Place — a 38 foot Beneteau Oceans — with a predominantly African American and female crew. She completed her US Coast Guard Marine Mariners exam and recently applied for her 2021 Captain's License credentials.
Events Featuring Captain Chiaka